You're not supposed to want the one who torments you.
Whe
n my stepbrother, Elec, came to live with us my senior year, I wasn't prepared for how much of a jerk he'd be.
I hated that he took it out on me because he didn't want to be here.
I hated that he brought girls from our high school back to his room.
But what I hated the most was the unwanted way my body reacted to him.
At first, I thought all he had going for him were his rock-hard tattooed abs and chiseled face. Then, things started changing between us, and it all came to a head one night.
Just as quickly as he'd come into my life, he was gone back to California.
It had been years since I'd seen Elec.
When tragedy struck our family, I'd have to face him again.
And holy hell, the teenager who made me crazy was now a man that drove me insane.
I had a feeling my heart was about to get broken again.
Stepbrother Dearest is a standalone novel.
**Contains graphic sexual content and harsh language. It is only appropriate for adult readers age 18+
Mr. Beautiful (Up in the Air # 4) by RK Lilley
From R.K. Lilley's blog: Mr. Beautiful will be a male point-of-view novel for the Up in the Air series that tells the story of James, and Stephan, and their unwavering love of a woman that would make the two men family
. Follow all of the characters from the Up in the Air universe in the years after the trilogy, with POVs from James, Stephan, Frankie, Tristan, and Akira.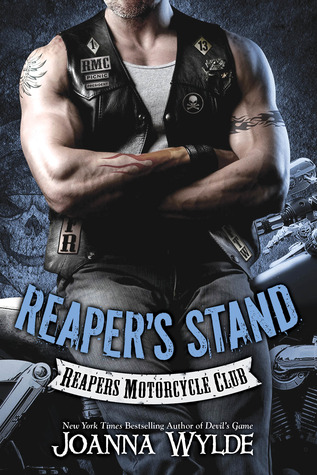 Reaper's Stand (Reaper's MC # 4) by Joanna Wylde
As Reapers Motorcycle Club president, Reese "Picnic" Hayes has given his entire life to the club. After losing his wife, he knew he'd never love another woman. And with two daughters to raise and a club to manage, that was just fine with him. These days, Reese keeps his relationships free and easy—he definitely doesn't want to waste his time on a glorified cleaning lady like London Armstrong.
Too bad he's completely obsessed with her.
Besides running her own business, London's got her junkie cousin's daughter to look after—a more reckless than average eighteen-year-old. Sure she's attracted to the Reapers' president, but she's not stupid. Reese Hayes is a criminal and a thug. But when her young cousin gets caught up with a ruthless drug cartel, Reese might be the only man who can help her. Now London has to make the hardest decision of her life—how far will she go to save her family?
**Note: I loved this book review will be posted this month.
Last Light (Night Owl # 2) by M Pierce
Matt Sky is missing. After a solo ascent of Longs Peak that left only a large blood stain, tatters of climbing clothing, and the tracks of an animal in the snow, he is presumed dead ...
Hannah Catalano is guarding a secret ...
Tensions rise, secrets grow bigger, and passions run deeper in the highly anticipated second book in the Night Owl Trilogy.
Echoes of Scotland Street (On Dublin Street # 5) by Samantha Young
Shannon MacLeod has always gone for the wrong type of man. After she drifted from one toxic relationshi
p to the next, her last boyfriend gave her a wakeup call in the worst possible way. With her world shattered, she's sworn off men—especially those of the bad-boy variety.
Cole Walker is exactly the sort that Shannon wants to avoid—gorgeous, tattooed, charming, and cocky. But his rough exterior hides a good man who's ready to find "the one." He's determined to pull Shannon from her self-imposed solitude and win her heart.
As Shannon opens up in the face of Cole's steady devotion, the passion between them ignites to blazing levels. But when Shannon's past comes back to haunt her, her fears may destroy the trust Cole has built between them—and tear them apart for good…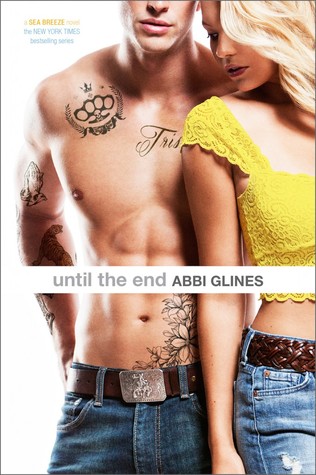 Until the End (Sea Breeze # 9) by Abbi Glines
The backstory that fans have been clamoring for—how Rock and Trisha fell in love—is the final installment in the Sea Breeze series from New York Times bestselling author Abbi Glines. And don't miss the sizz
ling Epilogue, where Abbi wraps up all the Sea Breeze couples' stories!
Trisha Corbin always knew how to hide a bruise. With her momma's boyfriends unable to keep their hands off of her, she had no choice. And as long as it meant the guys wouldn't go near her little brother, Krit, it was worth it. But her days of dreaming that Prince Charming would ever come rescue her are far, far in the past.
Rock Taylor always had a plan. Through football, he would rise above the life he was born into. A full ride to play for a major college team was within his reach—assuming he didn't let anything get in his way. But scoring a date with the hottest girl in Sea Breeze was proving harder than expected. Trisha Corbin was every man's walking fantasy, and she wouldn't even glance his way.
When Rock finally does get Trisha in his truck, it isn't for a date. It's because he picks her up on the side of the road, beaten and bruised and walking to the local hospital. Before Rock knows it, football is no longer his life. Trisha Corbin is. And he'll do anything to save her. And keep her.
In addition to Rock and Trisha's love story, this special novel contains the wrap-up stories of all your favorite Sea Breeze couples: Sadie and Jax, Marcus and Low, Cage and Eva, Preston and Amanda, Jess and Jason, Krit and Blythe, and Dewayne and Sienna.
Immortal (Fallen Angels # 6) by JR Ward
From J.R. Ward, the #1
New York Times
bestselling author who has kept readers on the edge of their seats with her phenomenal Fallen Angels novels, comes one of the most heart-stirring and eagerly anticipated events in that acclaimed series.
This is a world where sin and salvation collide. This is a world where a cynical fallen angel struggles with the seven deadly sins and seven chosen souls. With the spellbinding
Immortal,
the riveting series that "changed the face of paranormal romance" (Suit101.com) comes to an epic close as mankind's reluctant savior struggles with his greatest challenge yet...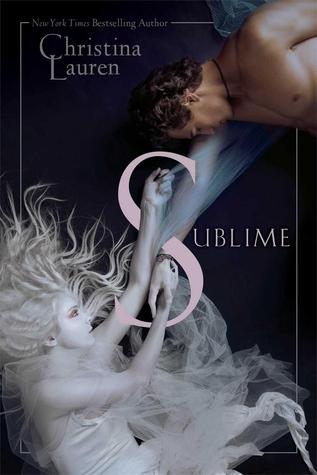 Sublime by Christina Lauren
True love may
mean certain death in a ghostly affair of risk and passion from
New York Times
bestselling duo Christina Lauren, authors of
Beautiful Bastard
. Tahereh Mafi,
New York Times
bestselling author of
Shatter Me
calls
Sublime
"a beautiful, haunting read".
When Lucy walks out of a frozen forest, wearing only a silk dress and sandals, she isn't sure how she got there. But when she sees Colin, she knows for sure that she's here for him.
Colin has never been captivated by a girl the way he is by Lucy. With each passing day their lives intertwine, and even as Lucy begins to remember more of her life—and her death—neither of them is willing to give up what they have, no matter how impossible it is. And when Colin finds a way to physically be with Lucy, taking himself to the brink of death where his reality and Lucy's overlap, the joy of being together for those brief stolen moments drowns out everything in the outside world. But some lines weren't meant to be crossed…
Ruin (Songs of Corruption # 2) by CD Reiss
What happens when a mob capo falls for a lawful woman?
Does he ruin her, or does she ruin him?
Do they live together, or die together?
This is Antonio Spinelli's story.
WARNING: This book contains delicious sex scenes with a hot man dirty-talking in Italian; women handling firearms and explosives; and scenes of violence with a crystal virgin Mary cigarette lighter.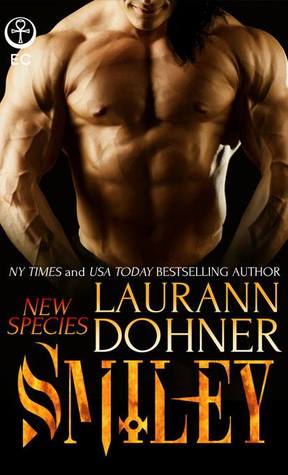 Smiley (New Species # 13) by Laurann Dohner
Vanni is furio
us when her fiancé tricks her into attending a conference where his father's church is protesting the New Species Organization. She hates everything those vile bigots stand for. Vanni goes to the bar to cool off and ends up seated next to a handsome New Species. Things heat up fast when they are both drugged.
Smiley doesn't want to believe the sweet human would dose them with the breeding drug. He's willing to trust her and determined to save her life. He'll hold her. Protect her. Offer up his body to distract them both from the pain. She is his female, even if she doesn't realize it yet.
Hansel (Hansel Part 1) by Ella James
My name is Gretel. I'm the dish-washer. The kitchen girl. I'm not one of Mother's pets. I'm just a storybook girl no one sees. Until that night. When I find him again, and all my dreams come to life.
He's mine—the one called Hansel. I've come here to claim him.
I'm Hansel, a crazy woman's toy. It's taken years, but I've finally forgotten everything outside my life here in The House. I live for sex and nothing more. Until I see her. Gretel.
I remember her. I need her. She is mine.
AUTHOR'S NOTE: This story is not panty-melting. Your panties won't have time to melt, because they will fuc*ing evaporate. Poof! But let me level with you: It is crazy. It is dark. You have to trust me. You will find both Gretel and Hansel to be completely fuc- lovable. You have my word. P.S. It's not fantasy. It's contemporary erotica. P.S.S. No one in this fairy tale is related.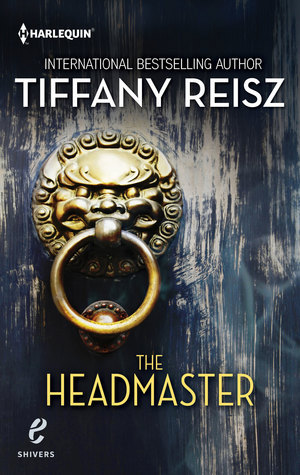 The Headmaster by Tiffany Reisz
At the remote Marshall School, Gwen Ashby stumbles upon the job—and the man—of her dreams. Stern, enigmatic Edwin Yorke simmers with a heat Gwen longs to unleash. But Edwin knows all too well that forbidden lo
ve can end in tragedy….