Here are some upcoming releases you don't want to miss.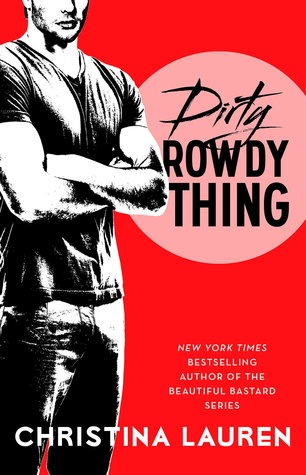 Release Date: November 4, 2014
Despite their rowdy hookups, Harlow and Finn don't even like each other...which would explain why their marriage lasted only twelve hours. He needs to be in charge and takes whatever he wants. She lives by theWant-something-done? Do-it-yourself mantra. Maybe she's too similar to the rugged fisherman—or just what he needs.
Release Date: November 4, 2014
The toughest fighters aren't created in the octagon but are born of necessity. When life delivers blow after punishing blow, you fight back or get destroyed.

Eve Dawson has had her fill of bad luck. A string of unhealthy relationships has left her angry, bitter, and frustrated. She's given up on being happy and settles for content. Swearing off men, she repels advances and makes herself a challenge to even the most persistent suitors. After all, how much can the fragile human heart take? But life isn't finished with her, and when things can't possibly get worse . . . they do.

Stay on your feet.

It's Cameron Kyle's motto, but with his fighting career ripped from his grasp, a child he wasn't strong enough to save, and a marriage that even the brawn of a heavyweight couldn't hold together, it's getting harder and harder to stay upright. He takes on the position of CEO of the UFL, intent on hiding his biggest weakness in order to forge a path that leads him back into the octagon.

When an old rival mysteriously gets wind of Cameron's plan to fight again, he comes out of retirement to settle old debts, but secrets, lies, and betrayal threaten to deliver the death-blow. The distraction of a sass-mouthed girl seventeen years his junior is the last thing he needs until a tragic accident shatters the firm foundation of his resolve and he realizes just how far he's fallen.

Will they risk it all and fight to be together? Or does defeat lie within the fall?
Release Date: November 11, 2014
Tyke Duglas is tired of being the glue that holds the hottest band in the world together. If the rest of the guys are out doing their own thing, then why shouldn't he? He's about to turn things up a notch and bring a whole new level of crazy into Black Falcon's world.
Francine Mead is putting her sordid past behind and is determined to help others overcome their demons along side her. The first step in her new life is taking a job as an addiction counselor, where she can mentor others through their struggles. Francine never expected to be lured back into temptation when her first sexy celebrity client, Tyke Douglas walks through her door. The moment she lays eyes on him, she's in trouble.
Both Tyke and Francine know a relationship between them would be a disaster, but with each session, things continue to heat up, making it impossible to deny the connection they share. Boundaries cross, attractions heighten and both of their willpowers will be tested to the very limit.
Novel centers around Tyke Douglas, bassist of Black Falcon, and is final book in the series.
Release Date: November 11, 2014
The character "Kid" appears in both Captive in the Dark andSeduced in the Dark.
This novella takes place in Mexico and follows Kid after he and his girlfriend, Nancy, are taken hostage by a group of men led by Caleb. Unbeknownst to Kid or Nancy, they are taken to the mansion of Felipe Villanueva, an eccentric crime boss with a taste for the taboo.
We join Kid in the dungeon, where he is about to meet Felipe and his companion Celia for the first time…
Warning: 18+ only. Very frank language, graphic sexuality and coercion. Do not read if M/M/F bothers you!
Determined to Obey is being published independently at the request of thousands of fans who already own Captive in the Dark, Seduced in the Dark, and Epilogue: The Dark Duet--known together as theDark Duet series.
Determined to Obey was written as part of the bonus material for Dark Duet: Platinum Edition and not meant to be read as a stand alone. However, it is possible to enjoy it as such if one
prefers.