New and Upcoming Releases I am adding to my TBR List!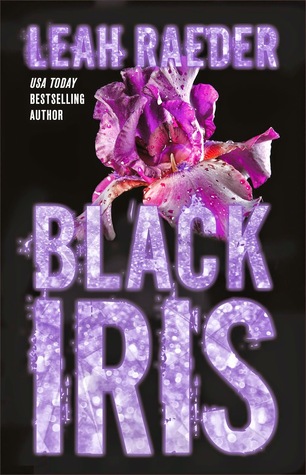 Expected publication: April 28th 2015
The next dark and sexy romantic suspense novel from the USA Todaybestselling author of Unteachable, which was praised for its "lush, haunting prose, deft storytelling, and scorching sensuality" (M. Pierce, bestselling author of the Night Owl trilogy), and called "one of the best forbidden romances" (Lauren Blakely, New York Times bestselling author).


It only took one moment of weakness for Laney Keating's world to fall apart. One stupid gesture for a hopeless crush. Then the rumors began. Slut, they called her. Queer. Psycho. Mentally ill, messed up, so messed up even her own mother decided she wasn't worth sticking around for.
If Laney could erase that whole year, she would. College is her chance to start with a clean slate.
She's not looking for new friends, but they find her: charming, handsome Armin, the only guy patient enough to work through her thorny defenses—and fiery, filterless Blythe, the bad girl and partner in crime who has thorns of her own.
But Laney knows nothing good ever lasts. When a ghost from her past resurfaces—the bully who broke her down completely—she decides it's time to live up to her own legend. And Armin and Blythe are going to help.
Which was the plan all along.
Because the rumors are true. Every single one. And Laney is going to show them just how true.
She's going to show them all.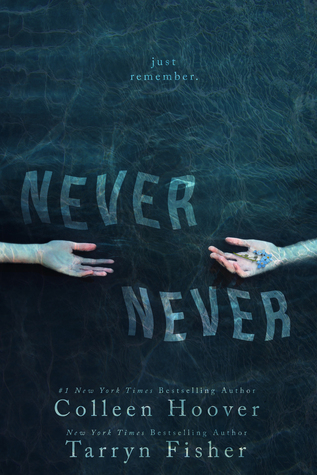 Published: January 8th 2015
Best friends since they could walk. In love since the age of fourteen. Complete strangers since this morning.
He'll do anything to remember. She'll do anything to forget.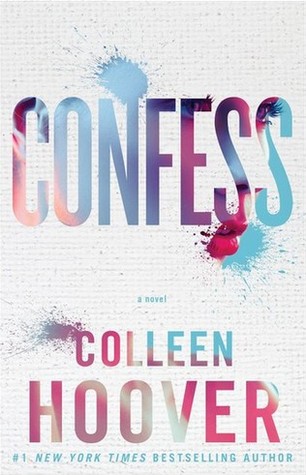 Expected publication: March 10th 2015
From #1 New York Times bestselling author Colleen Hoover, a new novel about risking everything for love—and finding your heart somewhere between the truth and lies.

Auburn Reed has her entire life mapped out. Her goals are in sight and there's no room for mistakes. But when she walks into a Dallas art studio in search of a job, she doesn't expect to find a deep attraction to the enigmatic artist who works there, Owen Gentry.

For once, Auburn takes a risk and puts her heart in control, only to discover Owen is keeping major secrets from coming out. The magnitude of his past threatens to destroy everything important to Auburn, and the only way to get her life back on track is to cut Owen out of it.

The last thing Owen wants is to lose Auburn, but he can't seem to convince her that truth is sometimes as subjective as art. All he would have to do to save their relationship is confess. But in this case, the confession could be much more destructive than the actual sin…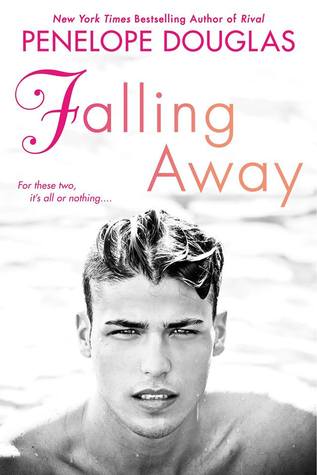 Published: January 6th 2015
Jaxon is the guy she's supposed to avoid.
K.C. is the girl he won't let get away....
K. C. Carter has always followed the rules—until this year, when a mistake leaves her the talk of her college campus and her carefully arranged life comes crashing to a halt. Now she's stuck in her small hometown for the summer to complete her court-ordered community service, and to make matters worse, trouble is living right next door.
Jaxon Trent is the worst kind of temptation and exactly what K.C. was supposed to stay away from in high school. But he never forgot her. She was the one girl who wouldn't give him the time of day and the only one to ever say no. Fate has brought K.C. back into his life—except what he thought was a great twist of luck turns out to be too close for comfort. As the bond between them grows, he discovers that convincing K.C. to get out from her mother's shadow is hard, but revealing the darkest parts of his soul is nearly impossible.
Expected publication: April 7th 2015
From #1
New York Times
bestselling author Abbi Glines comes the next new adult novel in the Rosemary Beach series, in which we meet Mase, a Texas heartthrob first introduced in
Take a Chance
who comes to Rosemary Beach to stir things up.
I had an urge to fix all her problems. Which was stupid. She was doing fine without me. But something about those big eyes…
Mase Colt-Manning has always preferred his humble life as a Texas rancher to his birthright as the son of a legendary rock star. In fact, he rarely visits his father's rarefied world in Rosemary Beach, especially if it means bunking at his vile half-sister Nan's house—until one visit leads to a chance encounter with a young, gorgeous house maid who awakens him with her off-key but spirited imitation of a country music star…
Reese Ellis finally has her freedom. After escaping a lifetime of abuse from her parents and classmates for an undiagnosed learning disorder, she seizes the opportunity to be a house maid to some of the richest families in Rosemary Beach. But her job is in jeopardy when she causes an accident at the home of her most important client, Nan Dillon. When a hot, half-naked stranger with a cowboy's swagger comes to her rescue, she's intrigued—then afraid once he shows his own interest. Reese has never met a trustworthy man in her life. Will Mase be any different?
The first book is not about Dare. It's about the band's bassist, Logan, and is entitled Insider. Yes, Dare will get his own book, as will all four members of the band.
Expected publication: March 3rd 2015
From the New York Times and USA Today bestselling author of the Driven series.
One Night. That's all it was supposed to be.
Reeling from the sudden loss of her sister, Haddie Montgomery has sworn off relationships. All she wanted from Beckett Daniels was a sexy distraction to help her escape her pain for just a little while....There weren't supposed to be any strings attached—so why can't she shake the memory of that unforgettable night from her thoughts? Or the taste of his kiss from her lips?
No matter how hard Haddie tries to forget about him, Becks relentlessly tries to prove that she should start living for today. But she is determined to avoid romantic commitment, and she can always use her ex-boyfriend's reappearance to help snuff out the
slow burn
within her that Becks has sparked....
Or will fate force her to realize that this kind of connection doesn't come along very often and a chance at love is worth the risk?